Wedding planning is an over whelming process. Most of us have a vision on how a perfect day with your boo should look like and when it comes to the actual day sometimes things might not go as planned.
As long as Jeff and I are in this industry, no wedding ever went by exact planned timeline. And I know, this might seem like a scary idea after all the time and money you spent for your beautiful wedding. You just want it to be perfect...and you can make it perfect (I am going to post a whole blog on tips for wedding schedule planning soon, so keep an eye).
The key is to leave some extra time between the events. For example, if your ceremony location is different from the reception venue, make sure you give some extra time for people to get to their cars, type the GPS coordinates in and maybe even couple of extra minutes for that uncle who likes to take a wrong turn.
As a person who is documenting a lot of weddings, let me tell you that your perfect make up and that dress you spent so many months looking to find, you need to set your priorities straight when it comes to your must get shots.
I know you probably have your long list of preferred shot list(which is great and I adore each couple who do), always keep in mind that on the actual day things might get hectic and you might be tempted to a skip few photos in order to get your guests a warm meal without delaying a hard working venue or catering staff.
You might forget how hard you worked for this day to be absolutely perfect and skipping through a few pictures might not even look like a big deal...no. Stop. Think again. Any photo that your wedding photographer will take you will have for years to come. At the end of the day your professional wedding photos will be the most vivid evidence of the most important day of your Love Life.
So what is my advice? Make a Must Get Wedding Shots
list. Take a highlighter, go over your regular wedding shots list and mark the shots that absolutely cannot be missed.
If you don't have your wedding shots list yet, it is something what your wedding photography professional will most likely hepl you with.
Make sure you go over it with your wedding photographer and specify what cannot be missed. Communication is a key.
I am going to list 5 categories of the photos what we advice to get. Depending on your preferences that might be exactly what you're looking for or maybe not at all, but using it as a guideline is helpful.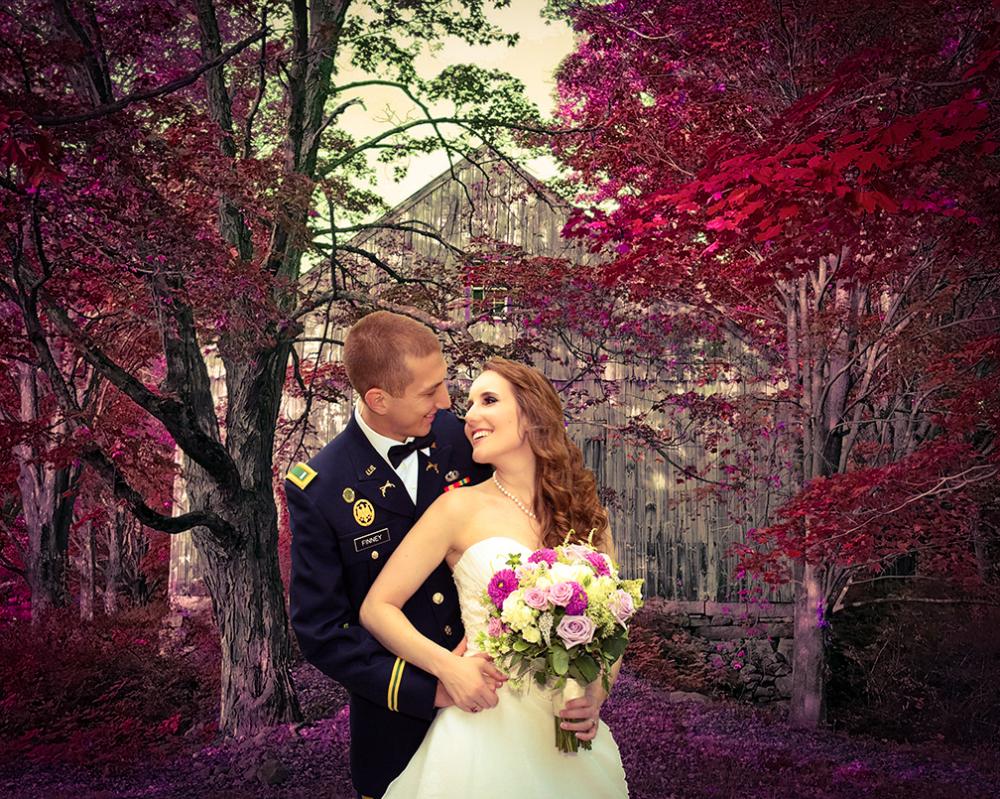 Bride and Groom
I know that first look is not everyone's cup of tea and that is awesome. But it does not mean that you cannot have a beautiful intimate and feelings capturing moments photographed after the ceremony.
There are so many beautiful ways to do it, whether you like candid moments or a portrait style photos. Anything from secluded moments to perfectly posed picture will be an awesome choice. After all, these are the photos you will be posting on your social media, making it as screen saver on your smartphone and printing it to be framed.
Discuss this with your professional wedding photographer way in advance. It is always helpful to know the poses you like. Engagement shoot is a perfect time to put it to the practice and if you feel overwhelmed with your choices, your wedding photographer will guide you through it.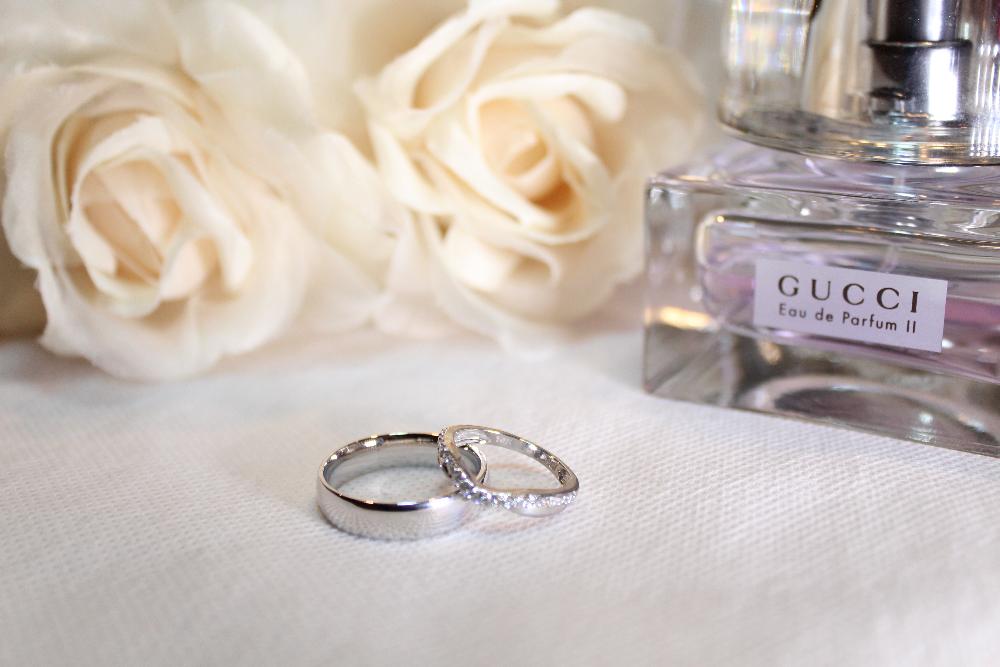 Detail Shots
Rings. Jewelry. Invitations. Headpiece. Shoes. The perfume you are going to wear. Flower girl dress. Your wedding dress. Wedding bouquet. Cake. Centerpieces. Place cards.
All of this tells a story. That is what makes your love story so unique and so You. All of those little things you spent months and months choosing and putting together.
Anything from the back button detail on your wedding dress to the flower on your handmade headpiece tells a story about how unique and beautiful your wedding day was, so you want to have it professionally captured.
Moments
Getting ready. Admiring the dress. First kiss. Walking down the aisle. First dance. Cake cutting. Bouquet and Garter toss. Last Dance. Going away shot.
Even-though these are the main moments of the big day, there are always hundreds and hundreds of beautiful moments to add to your love story. Always discuss your preferences with your wedding photography professional and make sure he or she is getting exactly what you want.
Maybe 20 photos of the ceremony isn't what you are looking for, while the photo of your little flower girl niece throwing lavenders instead of rose petals followed by you walking the aisle from the back of the venue to capture your beautiful dress is an absolute must.
Again, communication is a key and while I am sure your photographers is going to do a great job, you need to make sure they knows your exact preferences.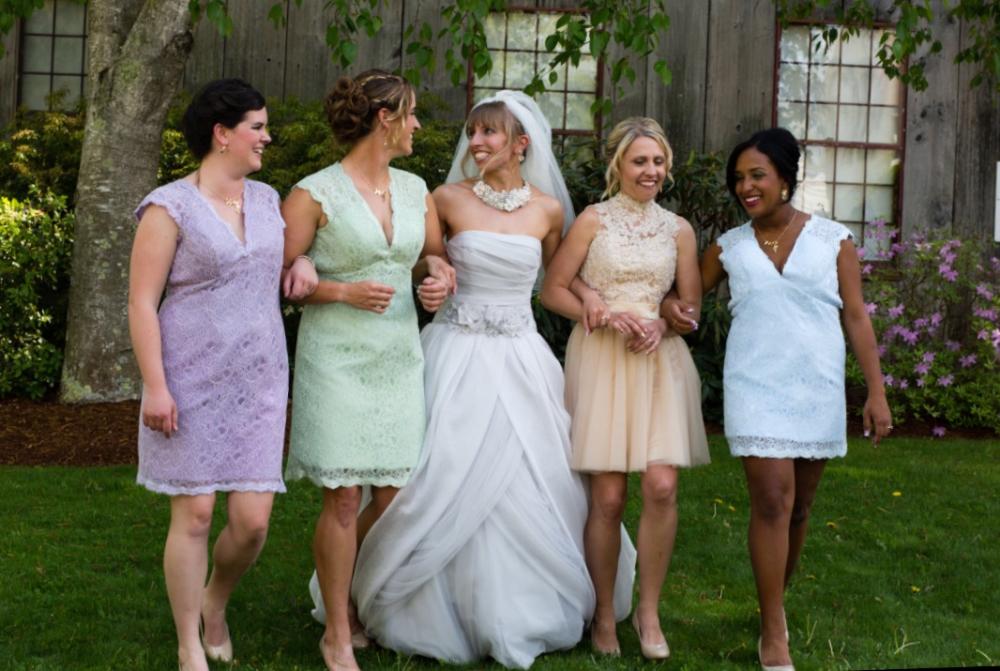 Bridal Party and Family
You are all dolled up. So is your whole bridal party... And so is your Grandmother, Auntie and Nephews. While wedding is a great opportunity to get great shots of everyone looking sharp, don't forget it is your day. Your story. Be specific with your photographer, don't let your controlling aunt take over and convert your wedding photo session to a family portrait shoot. Unless that is what you want!
Venue and location shots
The last but not the least.
Shots of beautifully decorated ball room or a cozy church... It all adds up to your romantic and unique wedding day story.
The wide angle venue shot with the up lights you picked and the flowers what were designed to suit your taste...
___________________________________________________
Conclusion?
Be specific. After all you and only you know what were the moments/people/ things what made your heart race.
Those are the moments/ people/ things you want to be putting on your Must Get Wedding Shots list.
___________________________________________________
I hope you found this helpful, please leave a comment bellow of any ideas or concerns you have about your own must get wedding shots list. I will be happy to help and give more guidance.
Or cake. We can always chat about the cake too.
Lina xoxo