Welcome to our website.
My name is Lina Sal and I am going to be the blogger for Cora+Sal Photography.
This is the introductory blog post about us.
So, first things first. Let's start from the main question: who the heck is Cora+Sal? It is Him+Her. Mars+Venus. Beauty+Geek. Yin+Yang... Ok, I got carried away, but you get the message. Basically it is Jeff and me lol (Jeff Corazzini+Lina Salaseviciute). We decided to shorten our last names to make things easier (and as a long last name owner for many years let me tell youl IT DOES make things easier).
The plus was Jeff's idea. I thought it was kinda cute. It looks nice. Plus, we are also a couple, so I think it looks kinda romantic. What do you think?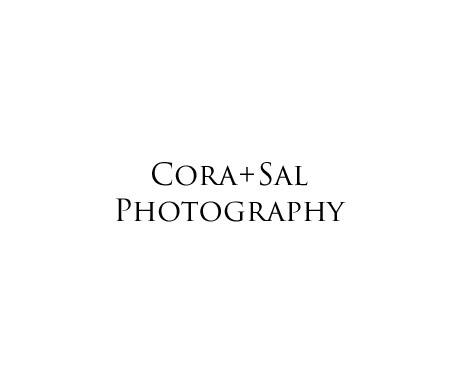 So, we are two photographers, who loves never-ending romance, adventurous travel and cake (haven't seen that coming, have you?).
We are always serious about work and cake. And for the last one we can travel anywhere. Seriously, we go anywhere where cake is (why did you think are we in the wedding industry? Love? Romance?)
OK. We are both very romantic and love is very important to us. But we never mess when it comes to cake.
Speaking of cake, if you are looking for a great place to order an awesome cake in Massachusetts, you should check Mayflour Confections out! How cool these guys are, calling their web gallery ''lovely things''? I know, right? And wait till you see that gallery(I am drooling, no kidding). Although the idea behind all the cakes is the same (slice first, serve and then eat), we can all agree that the looks for the Wedding Cake is everything! So, check them out, you will not be disappointed.
Now that we got all the cake talk out of the way(although I cannot promise that I will nevercake talk again), we can talk more about Cora+Sal Photography and why we do what we do.

Jeff and I we share a lot of similar passions, we both love photography, sports, acting, modeling and, of course, cake (see, I told you I might cake talk again).
Jeff has been an actor for many years now. He has been in the coolest movies, latest work he did was the awesome scene in the new X-men movie. Also, we just came back from Daddy's Home 2. He has been in couple of cool scenes, if you are going to watch it(and if you love to laugh, please do) you are going to find him in a school play audience, sitting behind Marck Wahlberg, Will Ferrell and the rest. Second row, on your left. Impossible to miss him. How cool is that?! I am So proud of him! I will eventually write the whole blog post about it.
Being in the movie is the coolest thing ever. I recently did a BG work in the new comedy Tv show. The whole crew came from La to Boston. I did a cool bus scene and sat one seat away from main actress, who is also a screenwriter and a director for that movie. Loved working on it!
So if you like good movies as much as we do, trust me, you might want to watch this feed for it! I am planning on doing a lot of blog posts about it.
Although wedding photography is our priority, it is fun
to be in the movies and implement our movie experiences to the weddings we shoot. We are learning a lot, but making people feel like movie stars in the front of the cameras is what we do best.
Both of us were always taught that making people feel good about themselves is the best thing one can do. We both worked in the industries (service and retail) where we could implement and practice it everyday. So I can honestly say we mastered that skill and there is never any awkwardness when you work with us.
Plus, Jeff is more of an extrovert and I am more of an introvert, so I guess we work well with all types of personalities. Usually people say that they feels like they have known me all of their lives (after chatting with me for 5 minutes) and Jeff can literally make anybody in the room laugh. We are a power team.
We always shoot together. Two photographers, no headaches of missing detail shots or photos from the back of the church.

Jeff learned all the technical photography stuff in college and mastered his skills over the years. I am a Life Long Student of Google and that is where my photography
knowledge comes from. Also, I am learning a lot from Jeff(rock star photographer).
My sense of style (fashion design degree, certified event planner and designer) works to our advantage.
Another thing I would love to share is that we never consider having a competition. I mean we all are great at what we do and we do it in so many different beautiful ways! Jeff and I only ever compete with ourselves(and we do like bettering ourselves a lot).
We also never go after the clients who does not match our vision. Our clients are ordinary people with a spark of glam. I know that we are not everybody's cup of tea either and that's OK. That is the beauty of it. I always want to make sure our couples loves us for who we are and the work we do. It is as important for us as it is for our couples to have a pleasant wedding day experience. After all we are going to follow our couple everywhere on their most important day. So before we click with love to capture their beautiful wedding, we want to make sure they click with us and we click with them:-)
Team work is our priority and all of the wedding professionals we ever worked with tells us what a pleasure it was to work with us. Being a wedding
photographer and hearing that you have a laid back personality is quiet a compliment! And we are so grateful to receive those compliments. As grateful as we are to give them to our beautiful couples. When you work with us you are going to get a lot of them.
I am going to write blogs about us, discoveries and obstacles we come across; we are going to share some movie experiences and last but not least I am going to blog about venues and the weddings we did, or Jeff did in the past.

Jeff and I joined our forces recently, so our name is new to public, but Jeff has been doing this for years and won a lot of awards too. Now, I joined him at the beginning of this year. Previously known as Jeff Corazzini Photography, Jeff is now happily re branded. His experience+ my fresh ideas. That is what make us strong. He inspires me to take my photography to a different level, I inspire him to grow.
Speaking of the inspirations I would also like to mention Flora Pop. Flora Pop is all about simplicity and elegance, elopements and cool people. Victoria(the founder) is the coolest lady on the west side. She inspired me to join wedding industry. If you are reading this it means that one way or another you were drawn to similar things I like and enjoy. I strongly recommend check her and her team out, what they do is awesome.
Few other names came to mind, includingJasmine Star. She is the photographer we truly love and adore. Jeff and I we are always looking up to successful people and look for new heroes what we could add to our mentor list.
If you are a person planning or thinking to plan a wedding, I am sure you will find a lot of inspiration in our future blog posts. I will be posting stories about a lot of wedding and other professionals. Also tips based on our experience in wedding industry.
For those from similar fields or paths of life, I will be sharing our entrepreneurship journey insights, what obstacles we come across and what solutions do we apply. I also love to read and have tons of great recommendations for books and educational
videos.
If you are still reading this, not only did we pass the awkwardness of being complete strangers, more than likely You have pretty good idea of who I am as a person(I like sharing information and being helpful).
Since It is one of my first blog posts, please keep in mind that this is a safe space and no judgement zone :-)

That being said, CAKE TIME.
Till next time,
Stay fabulous, eat cake.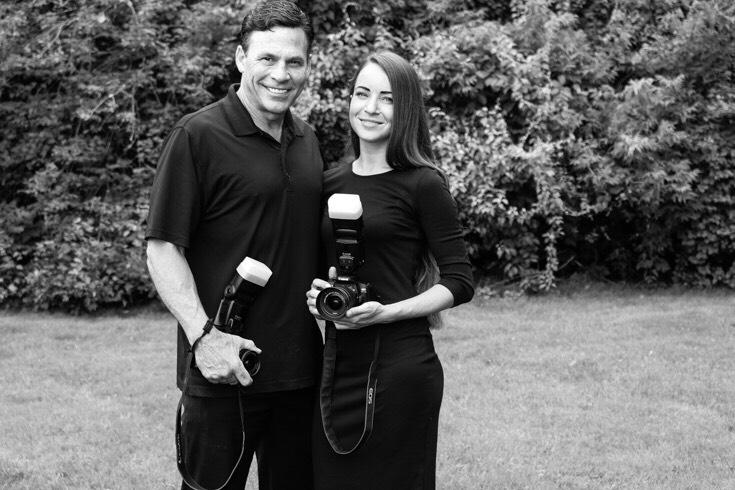 P.S.: thank you for reading this and if you made till the end, leave us a comment with your thoughts below. Or send us an email, let's chat, we might invite you for some cake.

Lina xoxo